All-inclusive Luxury Cruises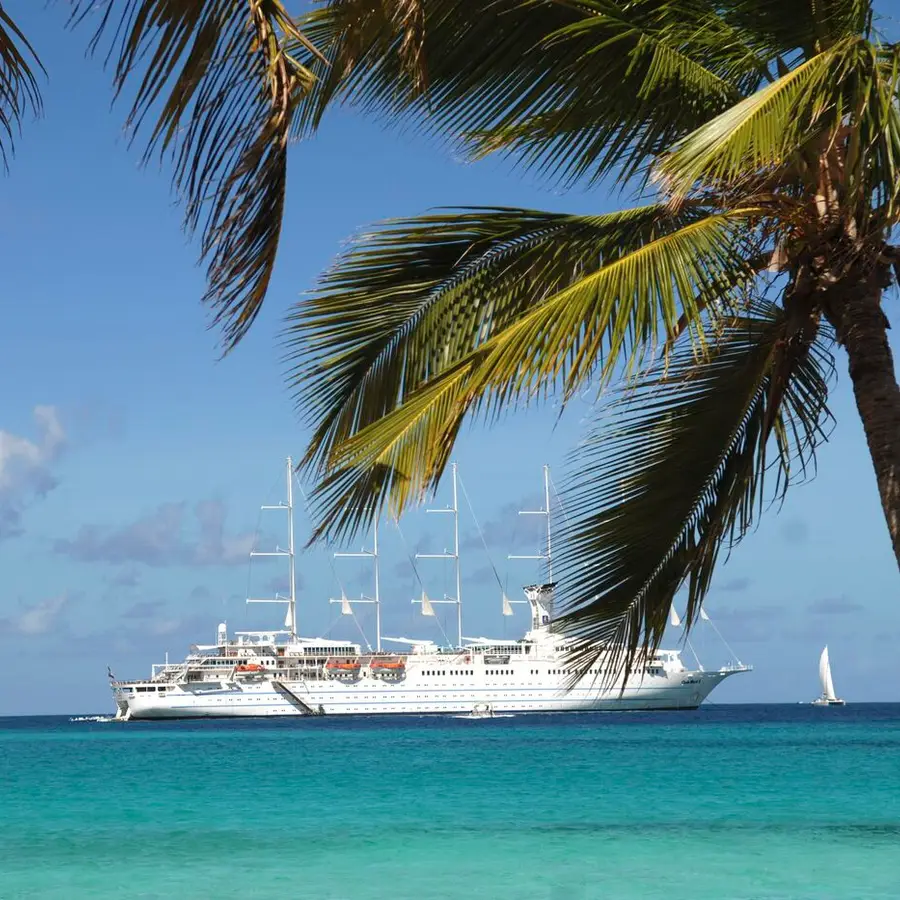 Club Med Cruises
This impressive sailing ship features five masts, a teak deck spanning 2,700 square meters, mahogany rails, and 184 cabins designed for both simplicity and sophistication. Reflecting a time when cruises were synonymous with luxury, tranquility, and enjoyment.
Onboard, four core principles guide the experience: wellness, a festive ambiance, a deep bond with the ocean, and the joy of exploration.
Thanks to its manageable size and shallow draft, the ship can reach waters that larger vessels cannot. This means you can sail the Mediterranean and Caribbean seas, discovering their charms from a unique perspective.
Seize the opportunity for this exceptional adventure.
To book your Club Med Cruise, simply give us a call!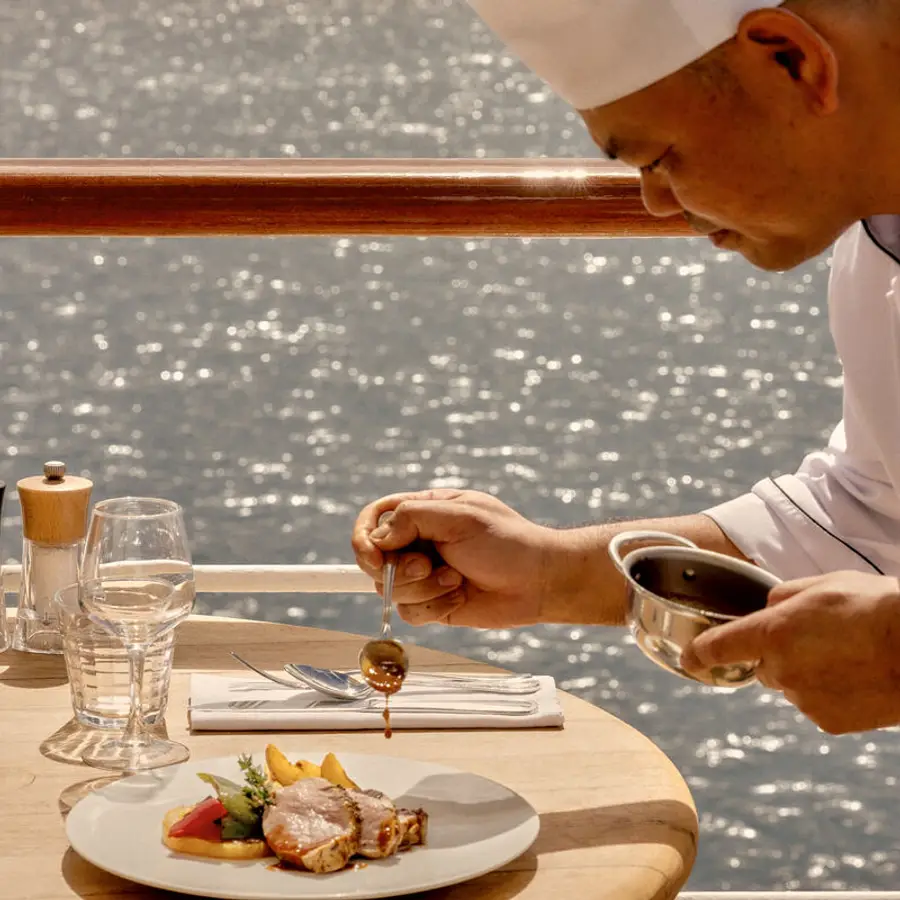 Premium dining and accommodation
Experience the epitome of all-inclusive luxury on board the Club Med 2 cruise, where every aspect of your journey is meticulously designed for your comfort and enjoyment. The comfortable cabins feature premium bedding, Sothys-branded amenities, and high-quality furnishings, ensuring a restful retreat during your voyage.
Enjoy personalized service with the concierge at your disposal, ready to attend to your needs and preferences. Delight in relaxation at the two salt-water pools. Indulge in daily glasses of champagne from 6 PM, along with a premium selection of all-inclusive wines and spirits.
Savor exquisite bistronomic menus crafted in partnership with Ferrandi at the renowned Monte-Carlo Restaurant. Each day offers a new destination to explore, providing a diverse and exciting itinerary. For convenient shore access, utilize the "Beacher" shuttle boat service when anchored. And let's not forget, you'll be sailing aboard the largest sailing boat in the world, ensuring a truly grand and memorable all-inclusive adventure at sea.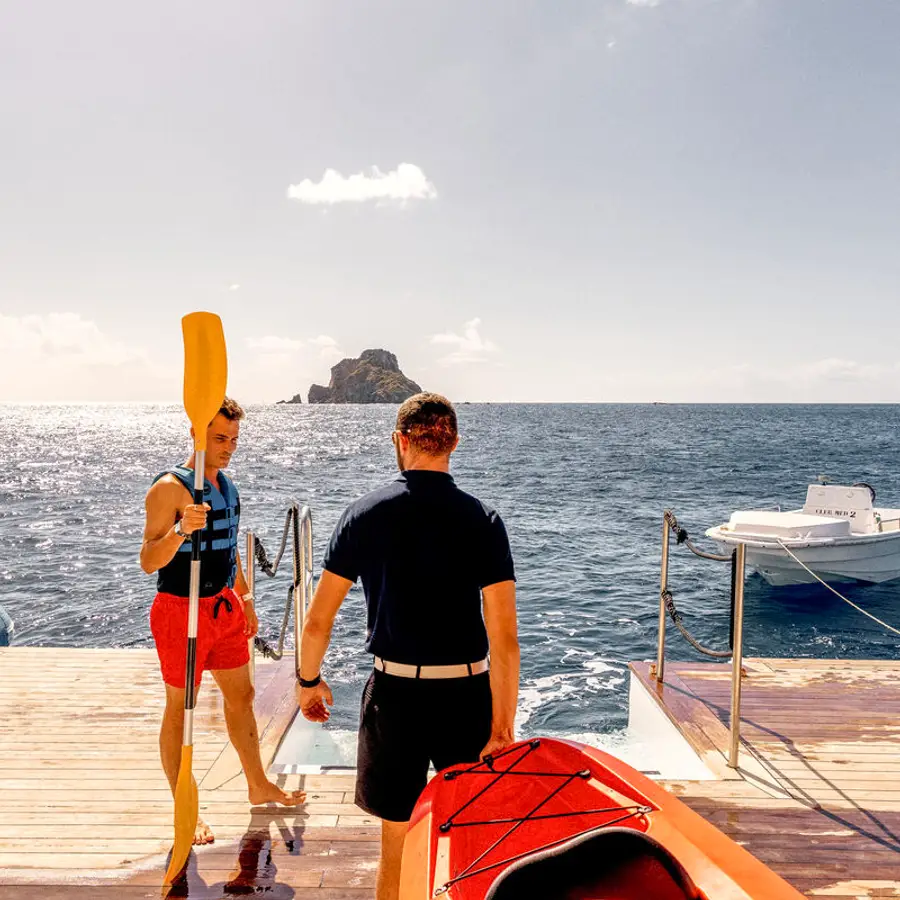 All-inclusive activities
Indulge in a wealth of all-inclusive activities aboard the Club Med 2 cruise, catering to every guest's desires for relaxation, adventure, and wellness.
Unwind and rejuvenate at the luxurious spa, where skilled therapists offer a range of treatments to soothe your body and mind. For water enthusiasts, partake in thrilling watersports like waterskiing and wakeboarding, allowing you to ride the waves and feel the exhilaration of the sea. Immerse yourself in tranquility with onboard yoga sessions, offering a peaceful way to align your body and spirit. Brace yourself for delightful surprises with secret stopovers, unveiling hidden gems at unique destinations along the way. And for those seeking offshore adventures, venture out on carefully curated trips, exploring the beauty and culture of diverse coastal locations.
Every activity is seamlessly integrated, ensuring an enriching and inclusive cruise experience that caters to all your interests and desires.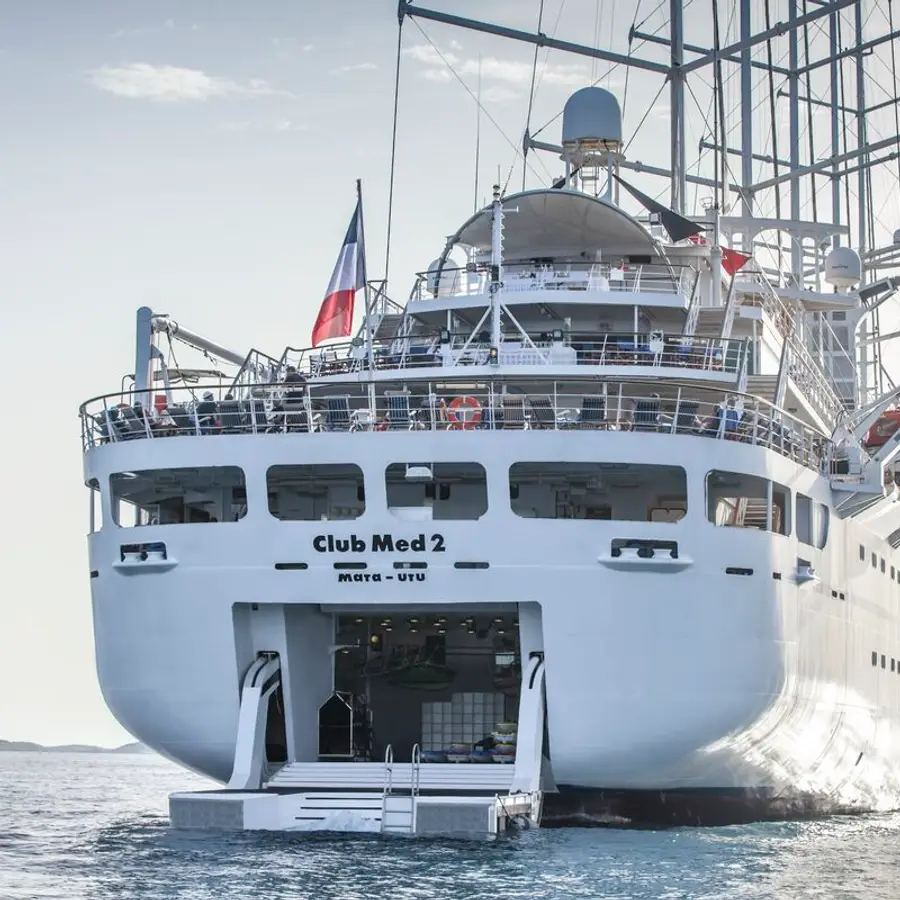 Special offers
Embarking on a Club Med cruise opens doors to incredible deals tailored for various travelers.
Families can celebrate fantastic savings with up to 50% off for 8 to 17-year-olds—children aged 8 to 11 enjoy a remarkable 50% discount, while those aged 12 to 17 relish a generous 20% off. For honeymooners seeking a perfect romantic getaway, exclusive services are available at a special price, ensuring an unforgettable and personalized experience. Even if you're traveling solo, worry not—enjoy the freedom of your cruise in an individual cabin for just a 10% supplement on select dates.
Your dream cruise awaits; call now to learn more about these amazing offers and any other inquiries about your all-inclusive voyage.
Club Med resorts in Europe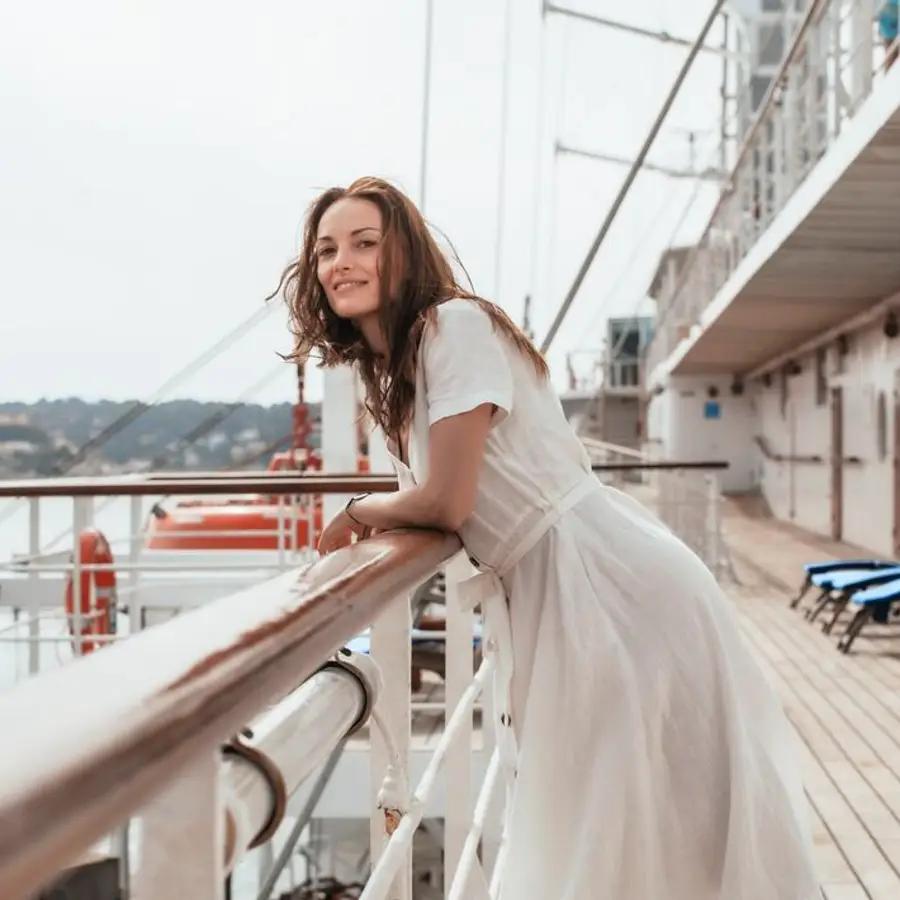 Summer Mediterranean Cruises
Embark on an all-inclusive cruise, whether you're planning a leisurely extended stay or a quick spring weekend getaway, and set sail along the captivating Mediterranean coasts. Uncover the Mediterranean's treasures, from the enchanting landscapes of Italy, Corsica, and Greece to the hidden gems among its islands. Explore iconic destinations like the awe-inspiring rocks of Meteora, the breathtaking cliffs of Santorini, and the charming allure of Heraklion in Crete. For the avid adventurer, the Cyclades beckon with opportunities to explore legendary towns like Calvi and Capri during your cruise.
Here's a helpful tip: Extend your cruise adventure by adding a beach holiday at one of the nearby Club Med Resorts scattered across the Mediterranean!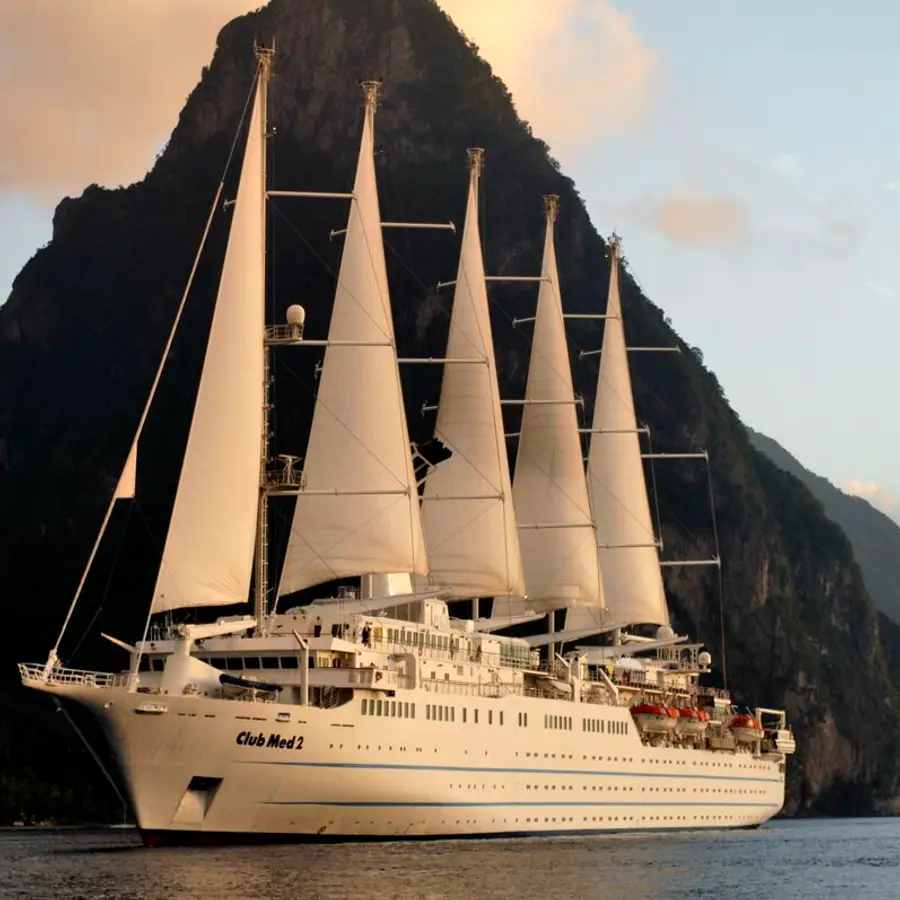 Winter Caribbean Cruises
Explore the idyllic islands of Grenada, Marie-Galante, and Curaçao, or opt for more exclusive destinations like Panama. Club Med 2 will whisk you away to the Caribbean's most stunning locales, where paradise awaits. Immerse yourself in diverse cultures and indulge in new experiences each day.
Here's a helpful tip: Enhance your cruise escapade by complementing it with a beach holiday at one of the nearby Club Med Resorts dotted across the Caribbean!
Discover our themed cruises
Embark on an extraordinary journey with Club Med's all-inclusive themed cruises, designed to cater to a variety of passions and preferences.
For families seeking the perfect bonding experience, the family cruise offers a wealth of family-friendly activities and entertainment, ensuring a memorable voyage for all. Golf enthusiasts can perfect their swing while cruising through breathtaking destinations with our specialized golf cruises. If relaxation and rejuvenation are your goals, indulge in the wellness cruise, where holistic well-being takes center stage. Immerse yourself in different cultures and traditions with our cultural cruises, providing enriching experiences at every port. Stargazers and astronomy enthusiasts will revel in the wonders of the night sky on our astronomy cruises. And for those seeking a taste of the cruising experience, our mini cruises offer a delightful glimpse into the all-inclusive luxury awaiting you aboard Club Med's magnificent ships.
No matter your interest, Club Med's themed cruises promise a journey filled with excitement, discovery, and unforgettable moments.
Club Med resorts in the Caribbean