All-inclusive Winter Sun holidays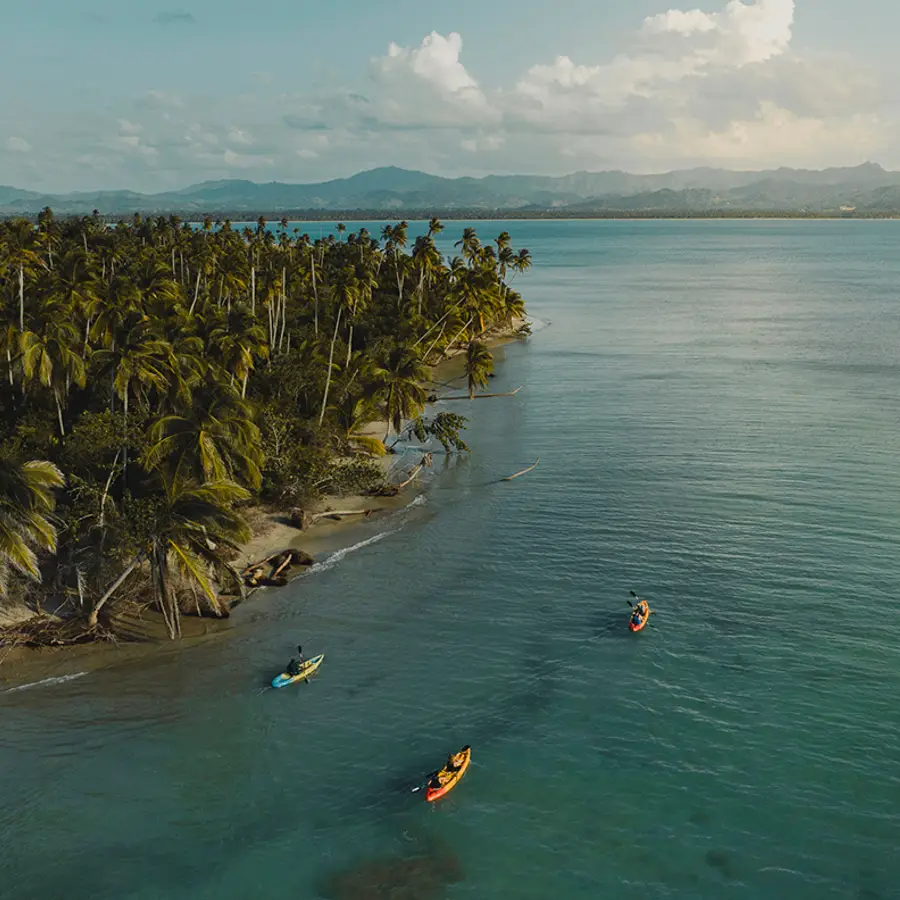 Winter sun breaks 2023/24
Embrace the allure of a warm and sun-drenched holiday, leaving behind the chilly Irish winter, as you embark on an unforgettable journey with Club Med. Crafting a family vacation can be a complex endeavor – from the daunting task of selecting the perfect destination to meticulously planning every facet of your stay. However, our premium all-inclusive packages transcend these challenges, offering you more than just typical short-haul escapes.
Our exceptional offerings grant you the freedom to choose from a wider range of possibilities, elevating your experience beyond the ordinary. Immerse yourself in the world of full-board cuisine, relishing delights from the first light of breakfast to the delightful crescendo of dinner. Beyond gastronomic pleasures, a treasure trove of captivating activities awaits the entire family, seamlessly integrated into our affordable packages.
For those yearning to bask in the warmth of winter sun, our handpicked selection of winter sun destinations awaits. From the idyllic shores of the Maldives, where pristine waters mirror the cerulean sky, to the dynamic heart of Cancún, a city pulsating with life, we present an array of choices to quench your wanderlust.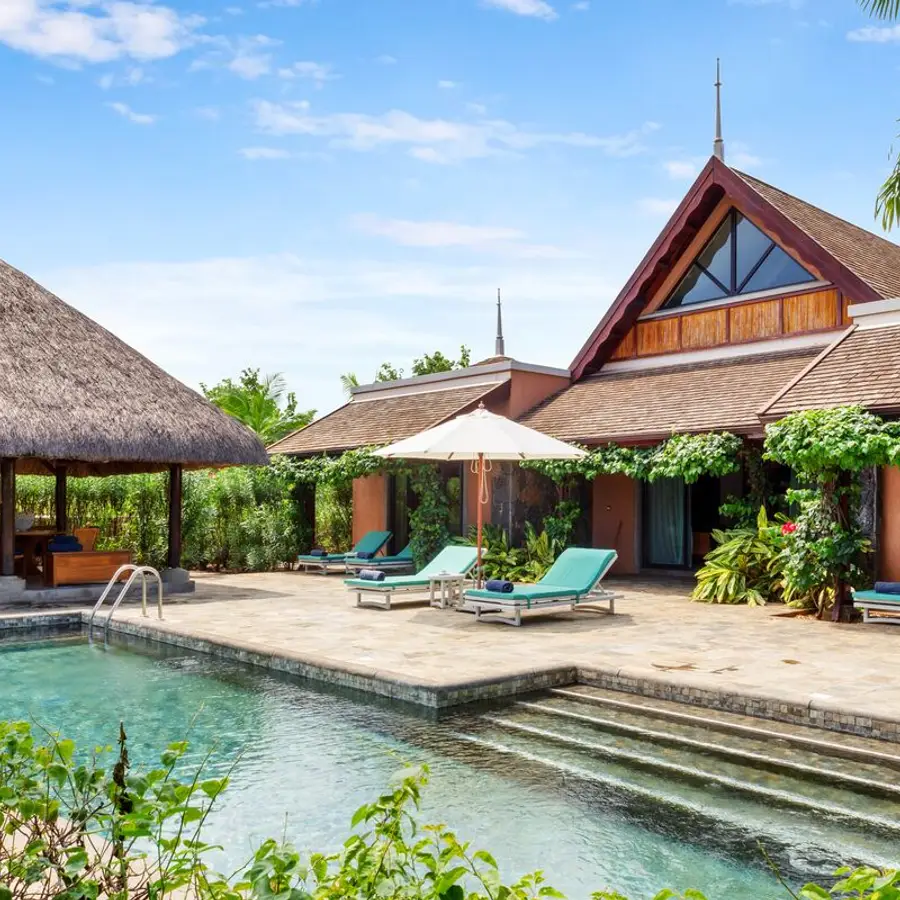 Premium accommodation & transport
Club Med resorts stand as paradises of luxury and relaxation, offering an exquisite range of accommodations that cater meticulously to every guest's desires. Exuding refined elegance, each room functions as a sanctuary of lavish comfort and style, boasting modern amenities and awe-inspiring views of picturesque landscapes. From snug, well-appointed standard rooms to spacious, lavishly decorated suites, Club Med guarantees that guests feel not just accommodated but truly pampered and indulged throughout their stay.
What sets Club Med apart is its commitment to all-inclusive experiences. Beyond the stunning accommodations, guests enjoy a comprehensive package that encompasses not only their stay but also all their dining, activities, and even transport. Thoughtfully equipped with plush bedding, pristine bathrooms, and convenient amenities, these rooms promise a tranquil escape after a day of adventure or relaxation.
Whether nestled amidst lush tropical gardens or perched along pristine beaches, the rooms at Club Med resorts ensure an unforgettable experience of refined elegance and unparalleled hospitality, all within the framework of a seamless all-inclusive journey that covers every aspect of your stay, including transport.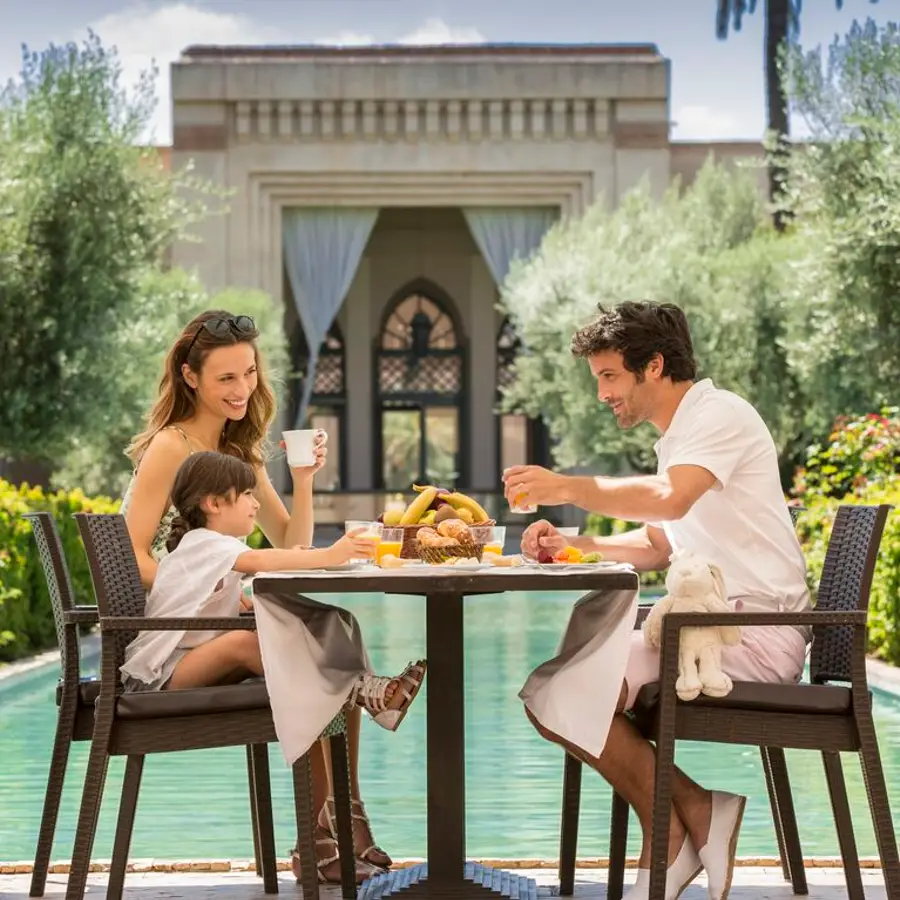 Gourmet cuisine and open bar
Club Med's all-encompassing culinary offerings present an exquisite delight tailored to satisfy every palate and gastronomic inclination. Within these resorts, patrons embark on a tantalizing gastronomic voyage, immersing themselves in an expansive array of tantalizing dishes meticulously crafted by skilled chefs hailing from various corners of the globe.
From lavish international buffets that feature a diverse assortment of global cuisines to themed specialty restaurants that celebrate the nuances of local flavors, Club Med orchestrates dining experiences that are as varied as they are unforgettable. Whether relishing in freshly procured seafood along the shoreline, partaking in a sizzling barbecue beneath the celestial expanse, or indulging in irresistible desserts, the all-inclusive culinary journey at Club Med constitutes a harmonious blend of taste, excellence, and abundance. This culinary symphony leaves an enduring imprint of gastronomic mastery and contentment upon guests, making every dining experience a cherished memory.
Information might be subject to changes in resort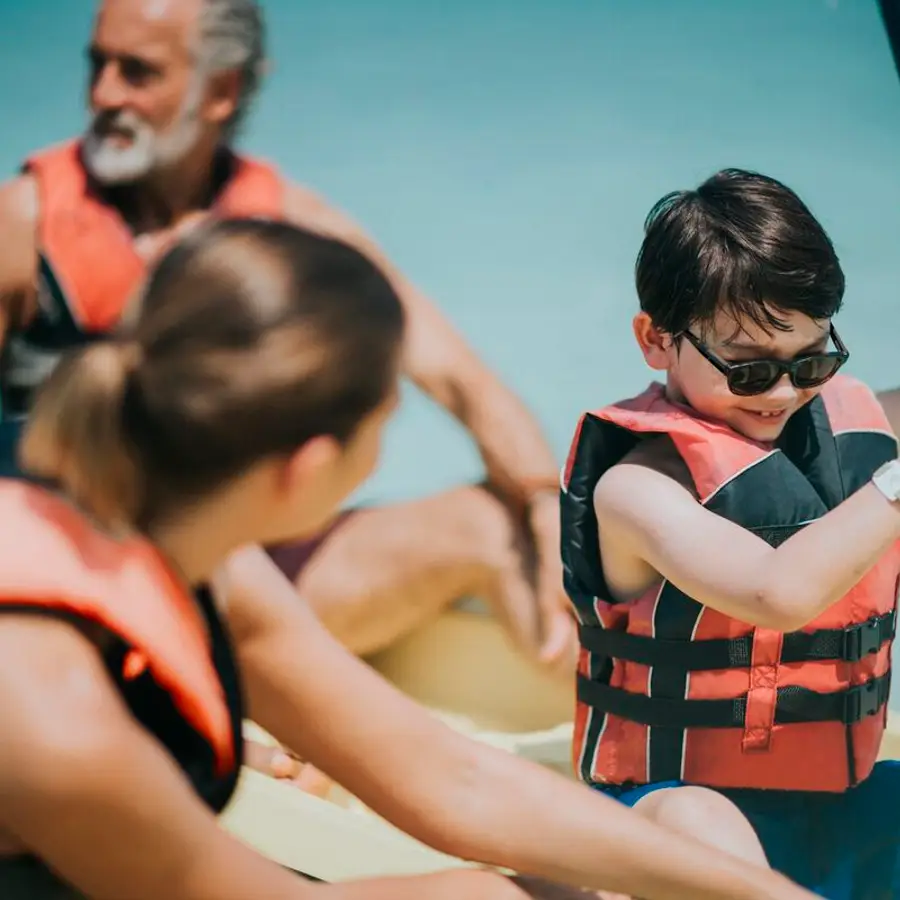 Kids clubs & childcare
Club Med's childcare services stand unrivaled, gifting parents with tranquility and the opportunity to relish their vacation to the fullest. Anchored by a team of devoted and extensively trained experts, Club Med guarantees that children are embraced by secure and nurturing hands. The kids' clubs present tailored activities and programs that align with each child's curiosities and inclinations, fostering education, play, and camaraderie.
From imaginative arts and crafts sessions to invigorating outdoor escapades, Club Med's childcare services are meticulously fashioned to captivate, entertain, and keep children joyfully occupied during their stay. The resort's steadfast dedication to cultivating a secure and enriching milieu affords parents the luxury of relaxation, secure in the knowledge that their young ones are well attended to. This commitment cultivates indelible memories for the entire family, crafting an experience that remains etched in their hearts.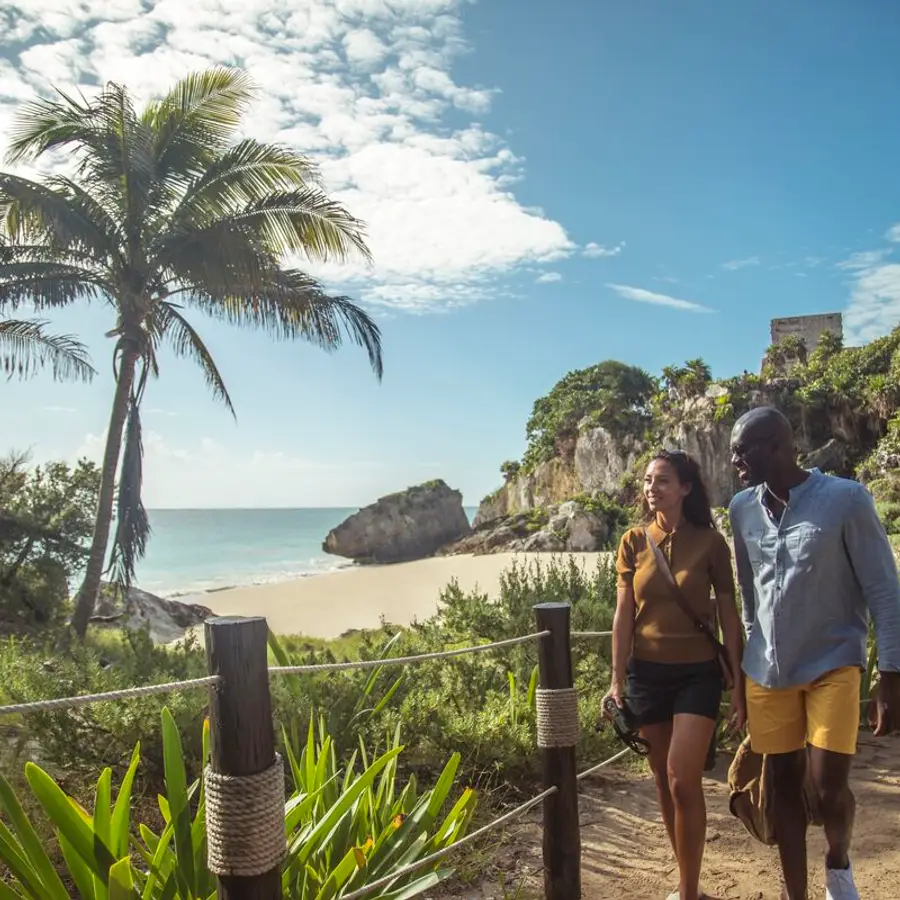 Winter sun holiday in Cancún
Nestled at the tip of the Cancun peninsula, between the serene expanse of the Caribbean Sea and the inviting embrace of a turquoise lagoon, this all-inclusive family resort presents an idyllic haven for watersports enthusiasts, family bonding, and immersive exploration of Mexico's captivating Mayan heritage. With three pristine beaches at your doorstep and the world's second-largest coral reef within easy reach, a world of boundless adventures awaits, ranging from exhilarating scuba diving to mastering the art of the flying trapeze.
Dive into unforgettable moments with your family in the sprawling family pool, allow your cares to dissipate in the luxurious spa, and as night falls, indulge in the perfect finale with a nightcap amidst the enchanting ambiance of the wine cellar.
For an unparalleled experience, choose to reside in Jade, our opulent 5Ψ Exclusive Collection space. Revel in the sheer luxury of breakfast in bed, raise champagne toasts against the backdrop of a resplendent sunset, and bask in the splendor of our seafront infinity pool—an oasis of tranquility that transcends the ordinary.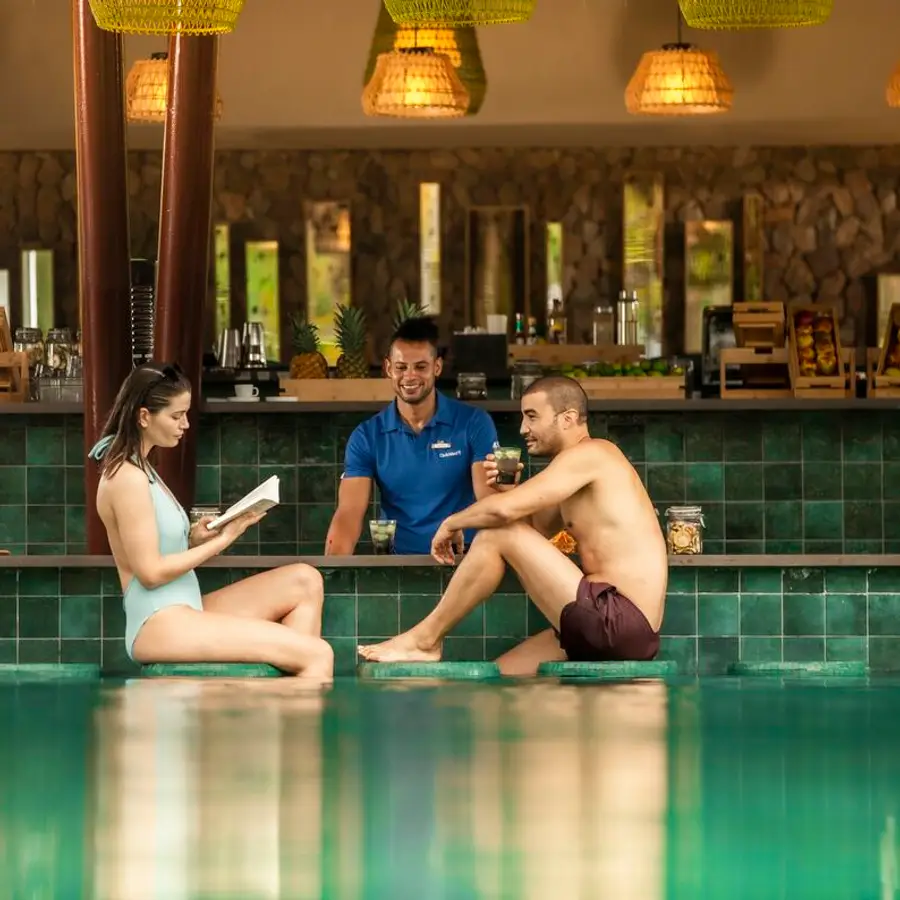 Winter sun holiday in the Dominican Republic
Escape to the idyllic realm of Club Med Michès Playa Esmeralda, an exquisite luxury all-inclusive eco-resort nestled along the shores of the Dominican Republic. As a highlight of our Exclusive Collection, this enchanting hideaway boasts four distinct boutique-villages, each catering to a specific kind of dream escape. From the captivating Explorer Cove, perfect for families seeking shared adventures and beachside bonding, to the invigorating Caribbean Paradise designed for active souls craving thrilling pursuits, every desire finds its place here.
For those seeking wellness and serenity, Emerald Jungle offers a haven of rejuvenation, from treetop yoga to tranquil moments in the jungle Zen Zone. Meanwhile, couples seeking a romantic getaway will find their haven in Archipelago, where love dances amidst pristine beaches and the whisper of the waves. Amidst secret chocolate rooms, salsa classes, and tailor-made experiences, Club Med Michès Playa Esmeralda is a haven where your vacation dreams find their perfect match. Your paradise, your way, awaits.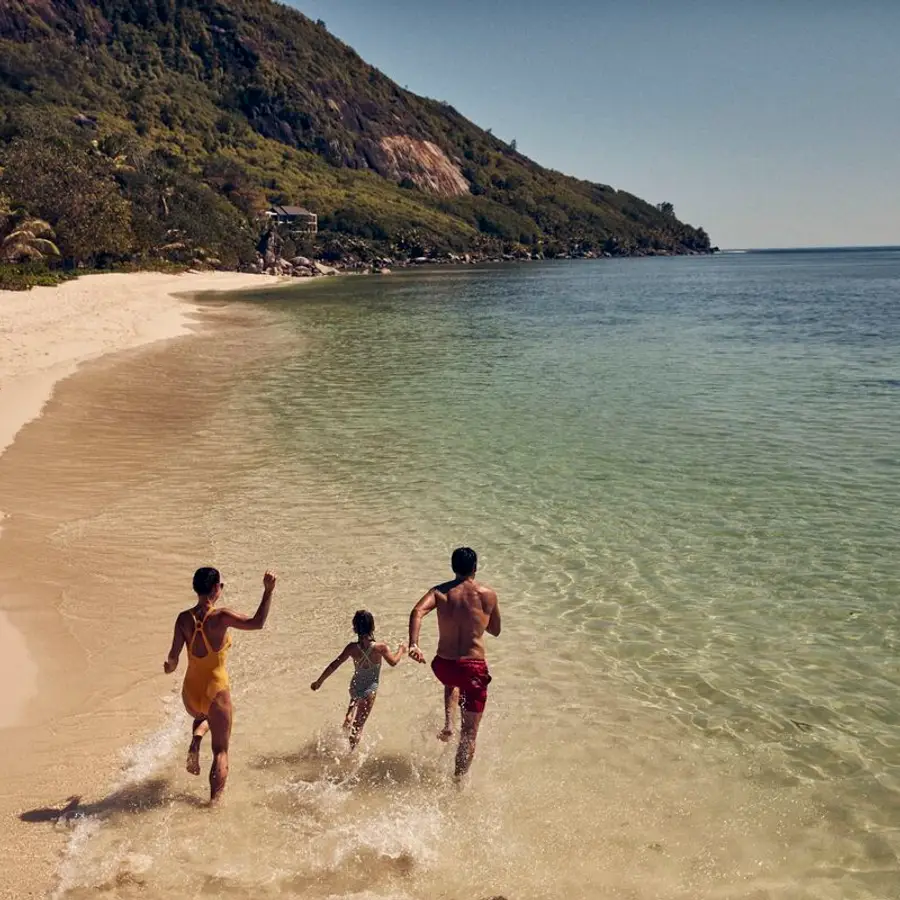 Winter sun holidays in Seychelles
Embark on a journey to a paradise adorned with verdant greens and serene blues, a destination where the Indian Ocean's allure takes center stage. Set within the heart of the Seychelles archipelago and embraced by the protective embrace of a national marine park, the Club Med Seychelles Resort stands as an exclusive haven on the island of Saint Anne.
Here, both adults and children find themselves immersed in a realm of adventure and connection with nature, far removed from the familiar. Activities seamlessly woven into the fabric of the Indian Ocean's beauty await, inviting you to explore nature's wonders. Discover the thrill of trekking amidst lush landscapes, plunge into the depths with free diving to uncover the marine marvels, or glide gently on glass-bottomed kayaks, revealing the secrets that lie beneath the waves.
As you step onto the shores, turquoise waters caress white sandy beaches bordered by rugged rock formations. Lush vegetation blankets rolling hills, forming a serene backdrop to your escapade. With each experience thoughtfully designed to nurture well-being and evoke happiness, the Club Med Seychelles Resort becomes not just a destination, but an exquisite tapestry of cherished moments, harmonizing with the symphony of the natural world.