All-inclusive ski holidays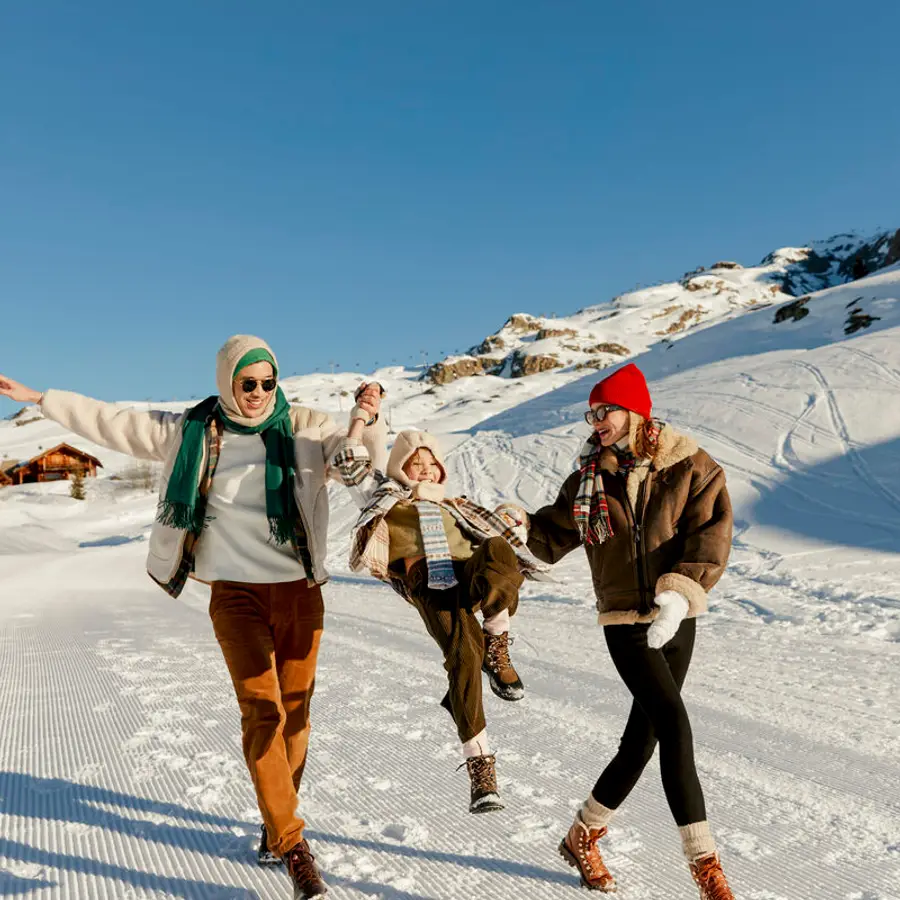 All-inclusive skiing
Experience the epitome of a premium all-inclusive ski holiday with Club Med. Our all-inclusive ski experience takes you to the world's most sought-after destinations, offering a seamless blend of adventure and luxury. From the snow-capped peaks of the Alps to the stunning Rockies, our carefully selected resorts provide not only top-tier accommodation but also all-inclusive ski passes that grant you access to pristine slopes and thrilling descents. What sets Club Med apart is our dedication to catering to every member of the family – our included kids' clubs ensure that even the youngest skiers have a memorable and enjoyable time on the snow.
When it comes to cuisine, we redefine the concept of all-inclusive. Indulge in a variety of culinary delights, from hearty mountain fare to international cuisines, all without worrying about extra costs. With a focus on quality and diversity, our dining options cater to all preferences. Every aspect of your stay, from luxurious lodging to exceptional skiing, is covered under our all-inclusive package , allowing you to fully immerse yourself in the experience without any added stress. Our commitment to providing a truly all-inclusive ski adventure ensures that your vacation is not just a trip but a cherished memory of premium comfort, excitement, and family bonding. Come with friends, and create lasting memories together. Families will find their haven here too, with supervised childcare services and kids' clubs ensuring every member of the family has a fantastic time.
What's more, we proudly stand as one of the select ski holiday companies offering a snow guarantee, ensuring that you consistently relish the snow you invested in.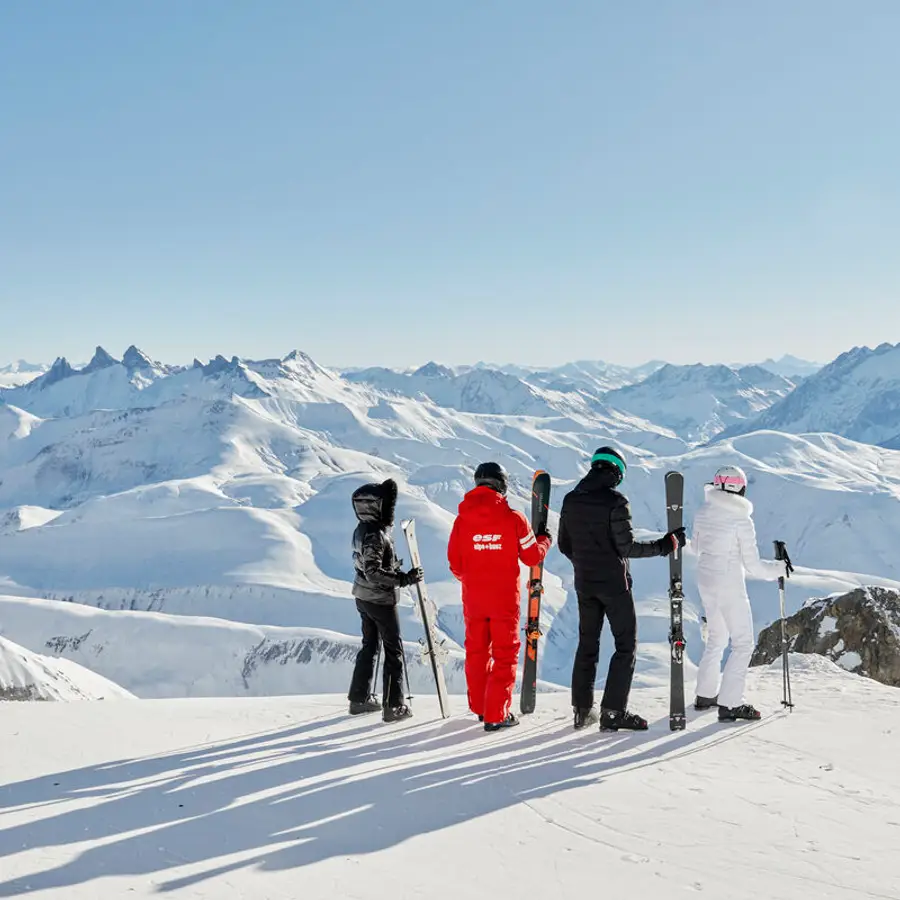 Ski pass & equipment
Embarking on a 7-night journey with Club Med bestows you with more than just a stay – your ski pass is thoughtfully encompassed and readily available at reception upon your arrival. This translates to no precious moments squandered, allowing you to delve straight into the exhilarating world of skiing. Should you desire to rent equipment, an optional supplementary fee applies.
Our comprehensive amenities also feature ski rooms and heated locker facilities, ensuring the utmost care and convenience for your cherished ski and snowboard gear.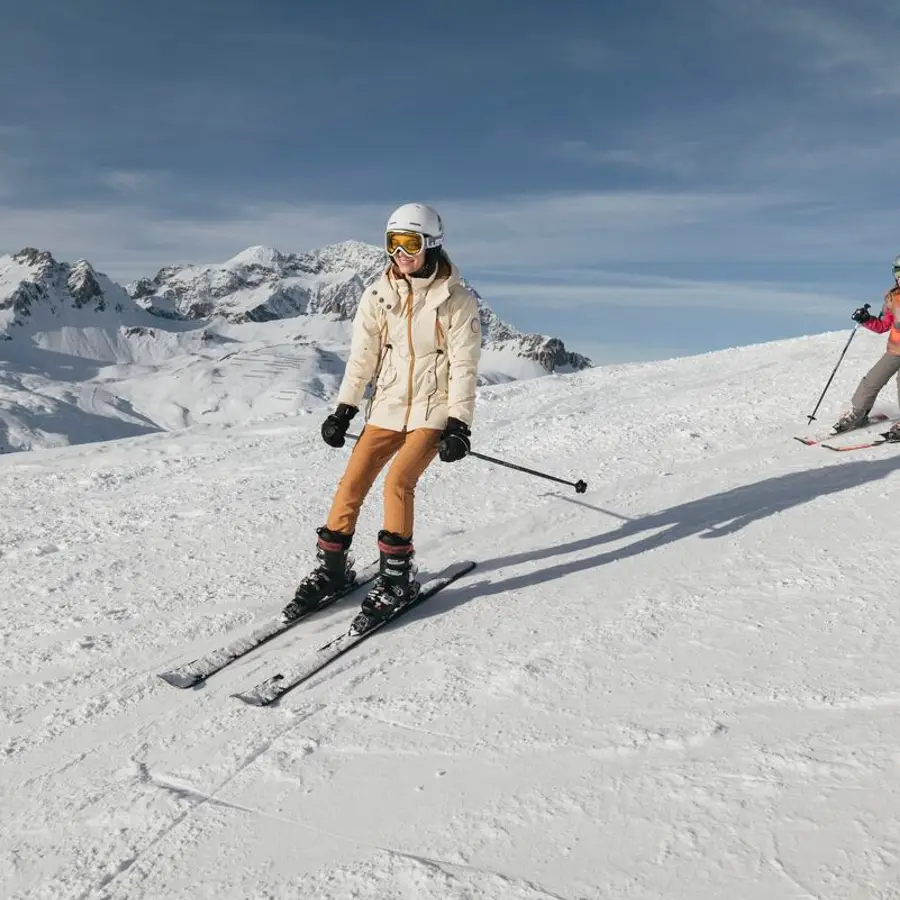 Lessons and mountain guide
Discover the unparalleled experience at our Club Med ski resorts , where we cater to every skill level on the slopes. Whether you're taking your first slide on the snow or seeking an adrenaline-packed adventure, our comprehensive offerings ensure an unforgettable journey.
For those new to skiing, our resorts provide expertly led ski lessons in English, led by seasoned instructors. If you're a more seasoned skier craving the thrill of challenging terrains, our mountain guides, proficient in English, are at your service. We prioritize your skill progression, ensuring that every run is a step towards mastery.
Dedicated to accommodating every enthusiast, we organize groups based on skill levels: be it beginners excited for their initial descent, intermediates seeking refinement, or advanced skiers and snowboarders hungering for the ultimate rush. Your journey with us is tailored to your proficiency, promising an exhilarating and fulfilling mountain escape.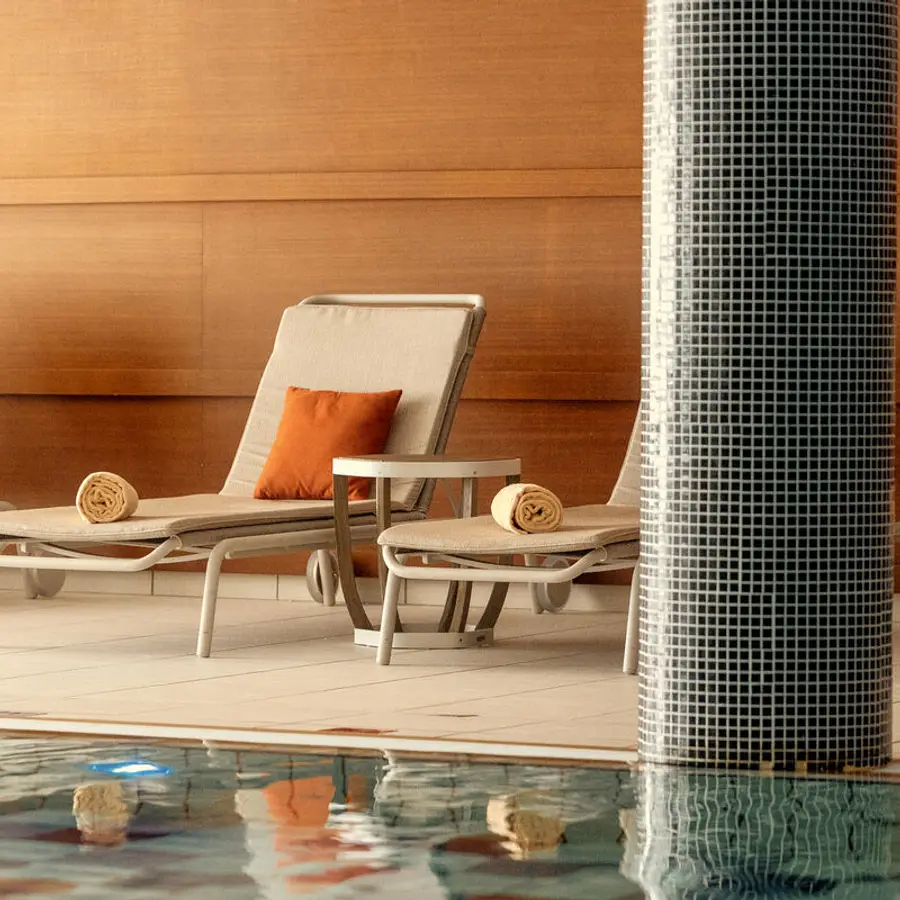 Après Ski & entertainment
While skiing and snowboarding undoubtedly form the heart of your ski holiday, at Club Med, we curate an experience that extends beyond the slopes. Unwind by the inviting indoor pool, immerse yourself in rejuvenating spa treatments, or savor the leisurely atmosphere of our bar while indulging in a crafted cocktail. As the sun dips below the horizon, let our live band and evening shows, masterfully orchestrated by our professional G.O's, captivate your senses, ensuring your time with us is an immersive journey filled with both invigoration and relaxation.
Ski resorts in the French Alps